Website Maintenance Plan to Save You Time and Money
It's no secret that running a website is a lot of work. You have to make sure your site stays up-to-date, has good security, and doesn't get hacked.
Keeping track of the updates for all your plugins can be time-consuming as well as trying to remember when you last updated each one. All these things take away from the time you need to spend on generating new content or marketing your business!
That's why we recommend using Bochi Web Website Maintenance Plan that will save you time and money by giving you everything in one bundled package for only $39.95 per month!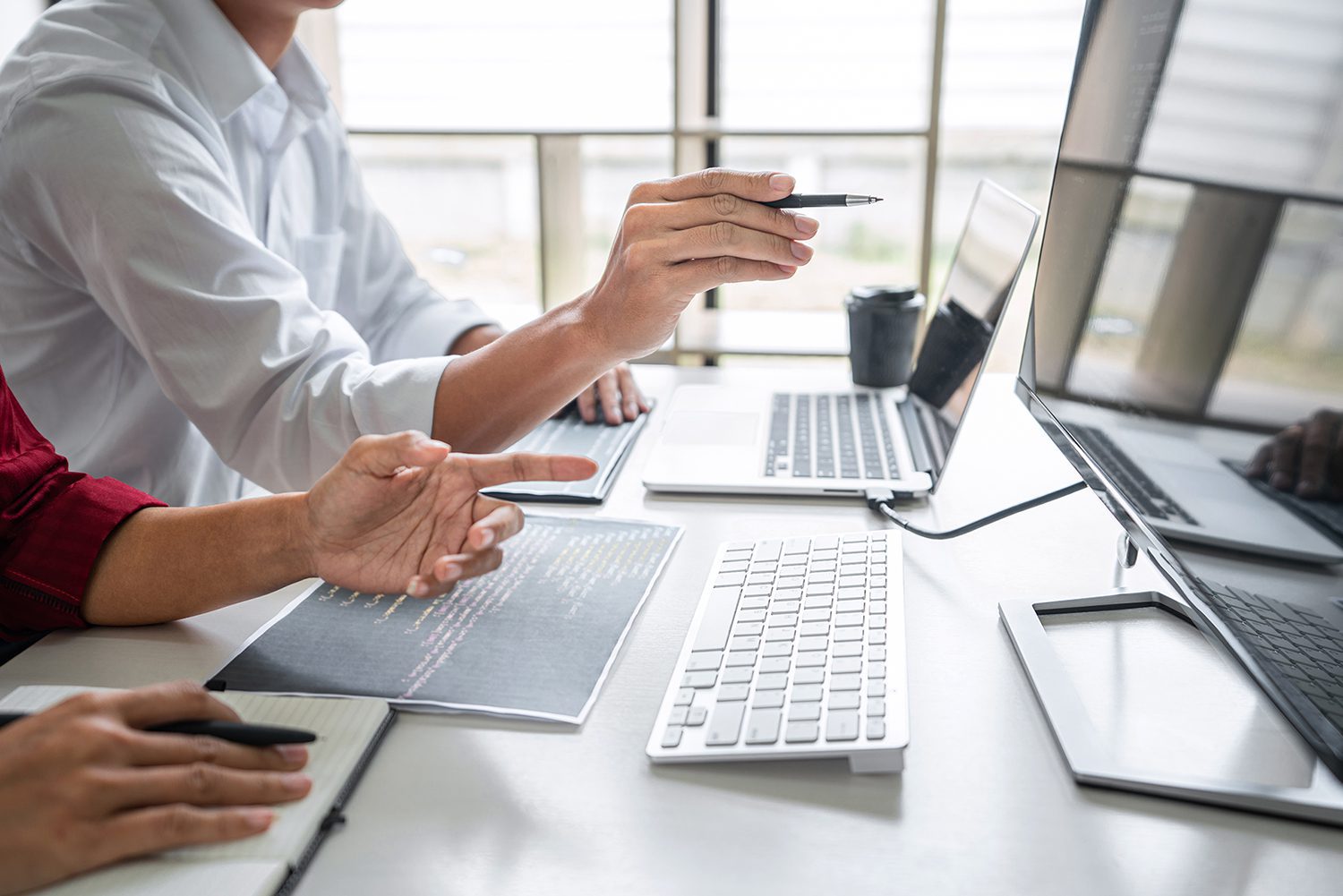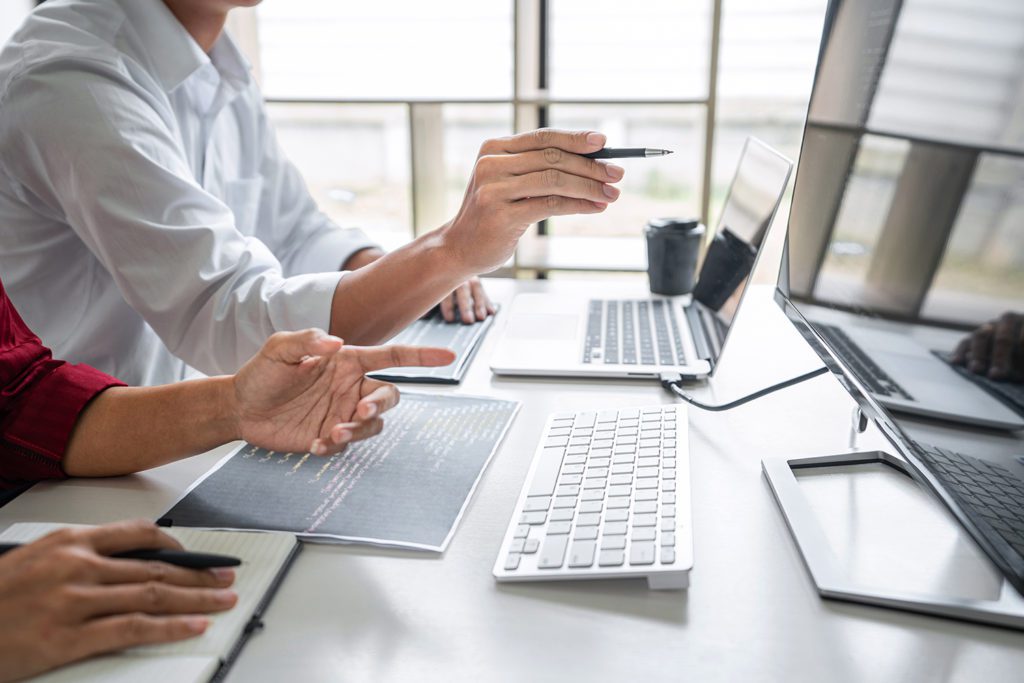 Your website is your online business card. It's the first thing people see when they want to learn more about what you have to offer, but if it looks outdated or unprofessional, potential customers will be turned off and go elsewhere.
You don't need a high-priced web design firm to update your site and keep it running smoothly. Our affordable maintenance plans mean you can get the job done right without breaking the bank.
At Bochi Web we know that every business owner has different needs, which is why our custom website maintenance packages are flexible enough for any budget or schedule.
We'll take care of everything from updates and upgrades to security patches so you can rest easy knowing that your online presence will always look its best!
Importance of website maintenance plan
It's important to your business's success.
A web maintenance plan ensures that your site is free of bugs and other issues, which can discourage visitors from coming back. A web maintenance plan also means updates are handled quickly to keep everything running smoothly.
Not having a web maintenance plan for your site may be costing you money in the form of lost revenue or missed opportunities due to outdated content or broken links. It's important not only for search engine rankings but also as an extension of your brand image on the web!
Bochi web monthly website maintenance start at $39.95/month with no long-term commitment required.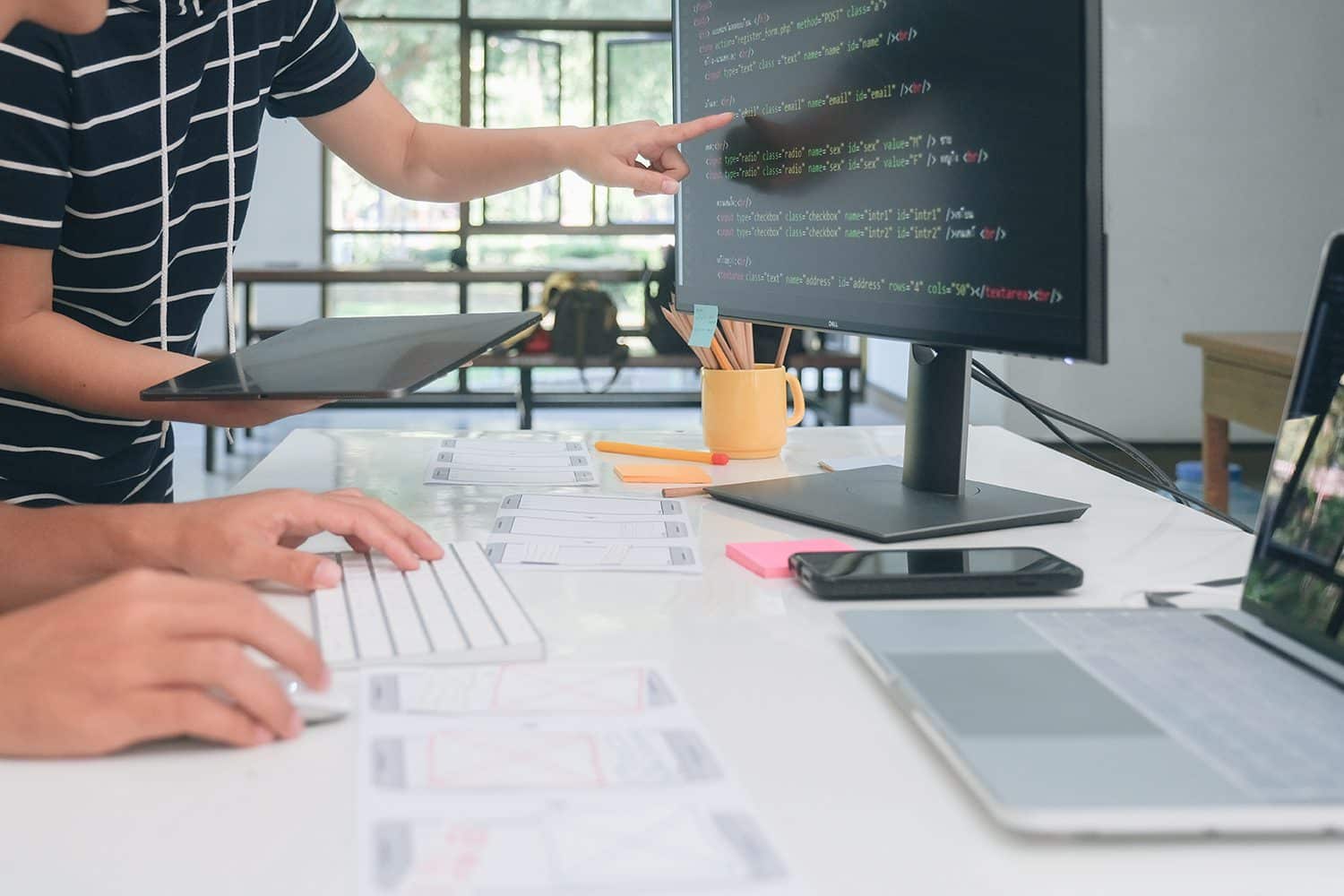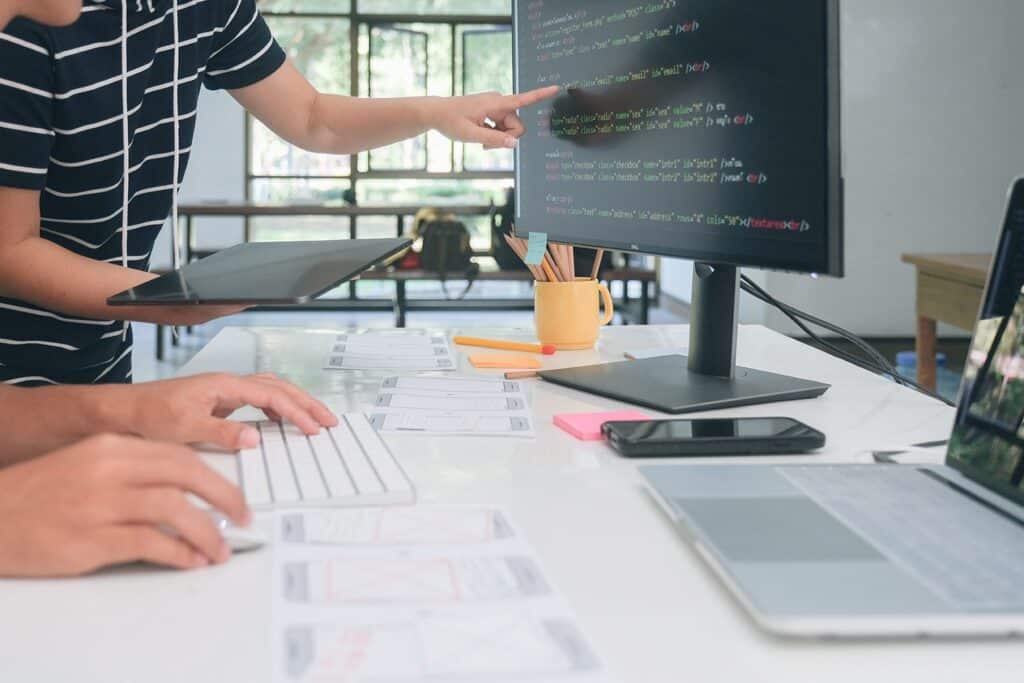 Website Maintenance Plan Cost.
Are you tired of spending hours on your website?
Bochi Web offers a monthly maintenance plan that includes updates to the site, security checks, and more. We'll take care of all the technical stuff so you can focus on what matters most – running your business!
You don't want to spend time updating your website or worrying about hackers breaking into it. With our monthly maintenance plan, we do all the work for you. It's easy and affordable – just $39.95/month for unlimited updates!
What are website maintenance services?
Our web maintenance plan includes monthly website backups, daily scans for malware and spam plug-ins, plus monthly content updates, and more.
View Bochi Web Website Maintenance Services
Why should I have monthly website maintenance?
A web maintenance plan means less time spent on web design issues with the added benefit of keeping your site fresh and free from security risks.
Bochi Web provides all types of website management services including blog posts like this one – just ask us about our affordable plans today!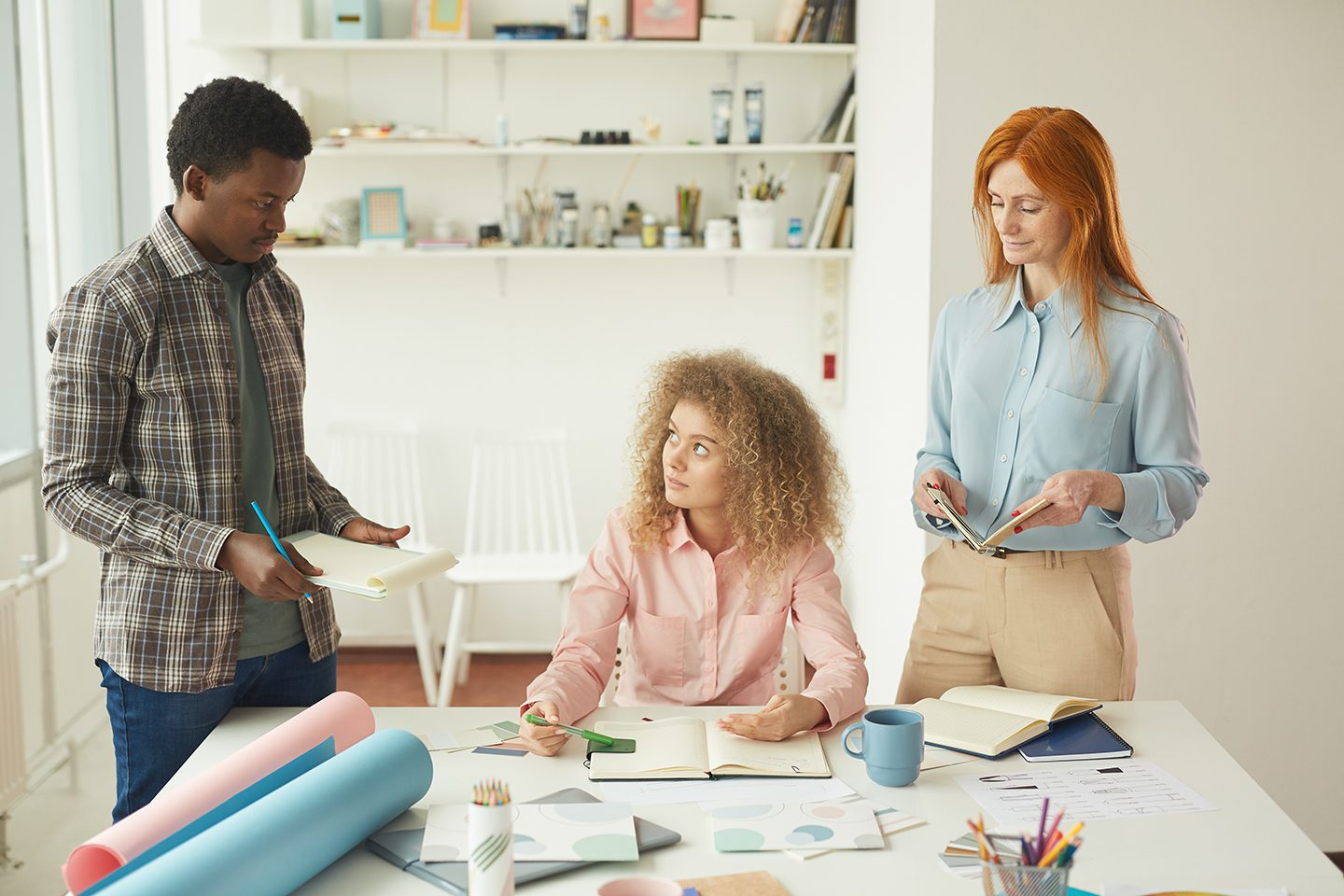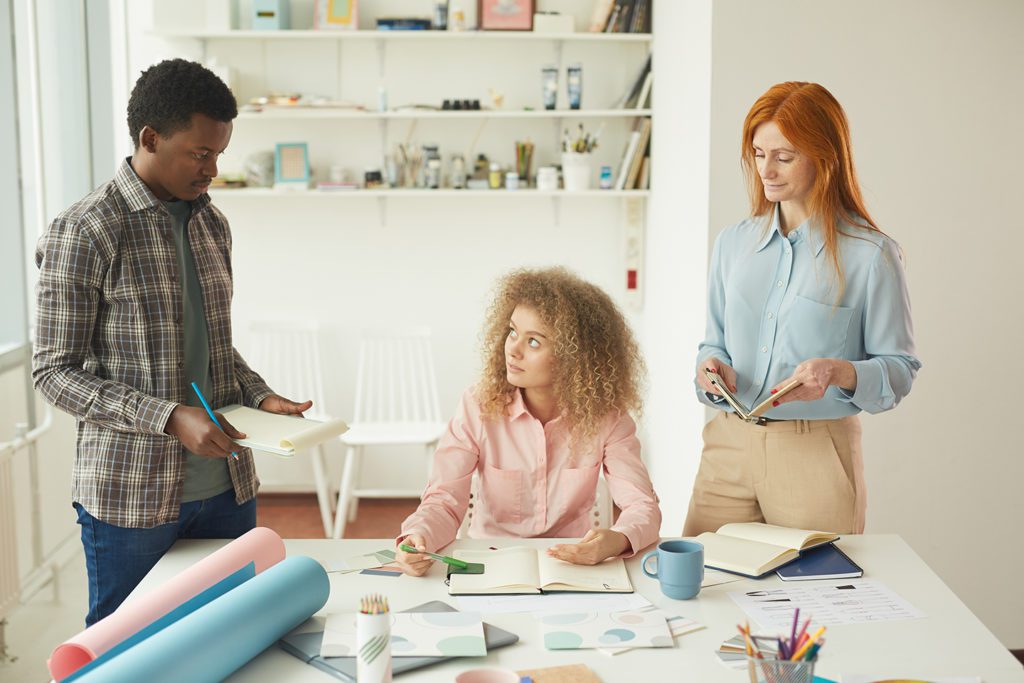 Who provides website maintenance services?
Our web maintenance plan gives you access to our website maintenance team who will be there to provide assistance, answer questions, and make suggestions.
Benefits of a Website Maintenance Plan
-Your site is always up to date with changes in search engine algorithms (SEO)
-A web maintenance plan will help your site stay updated on the latest software updates that could cause major security risks for you or your customers' information.
-Your site won't be vulnerable to hackers or malware when we're actively monitoring it!
We offer affordable options so talk to us today about our plans if you want peace of mind. All types of businesses can benefit from this service including small business owners, online retailers, bloggers – anyone who wants their website running at its best all year round!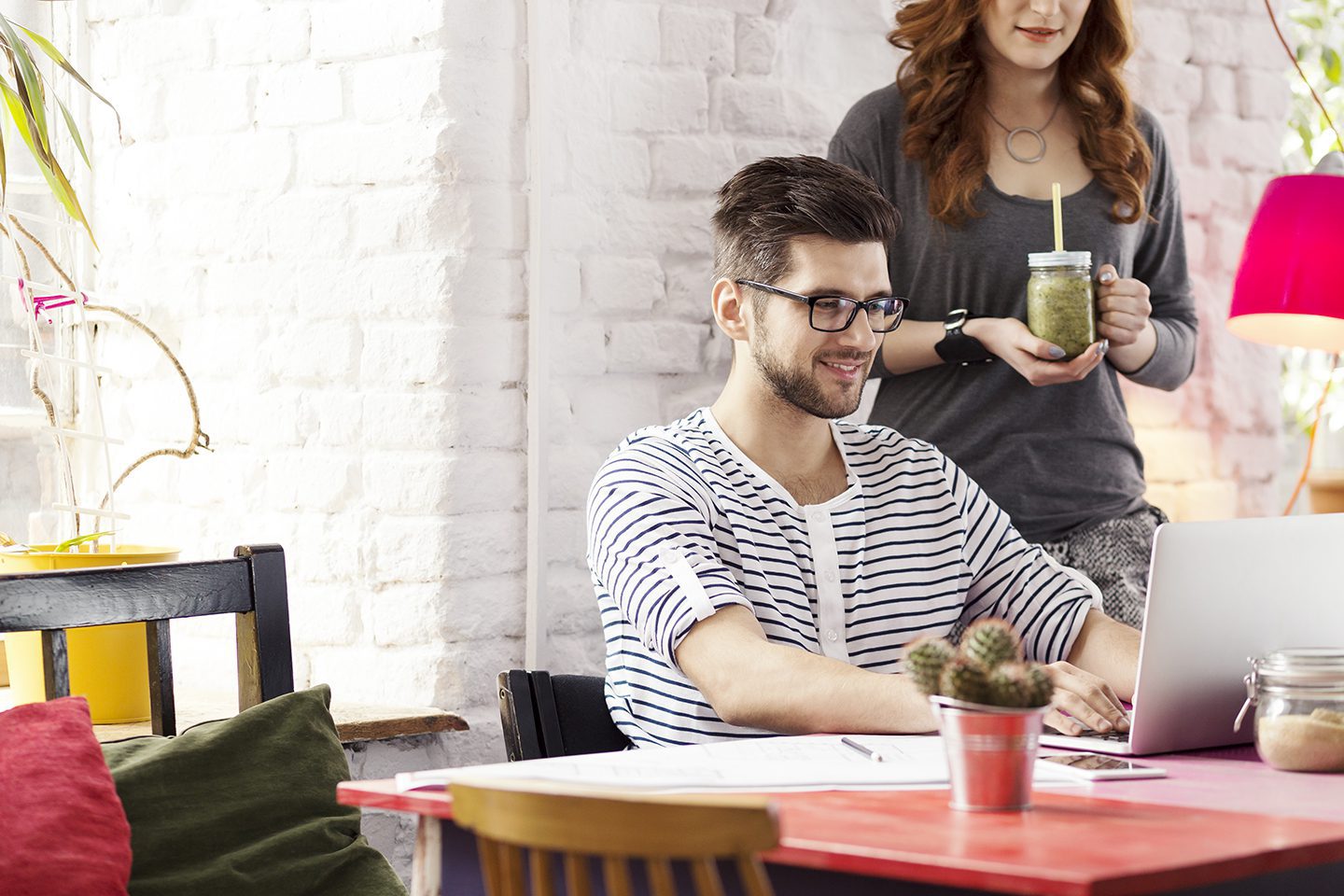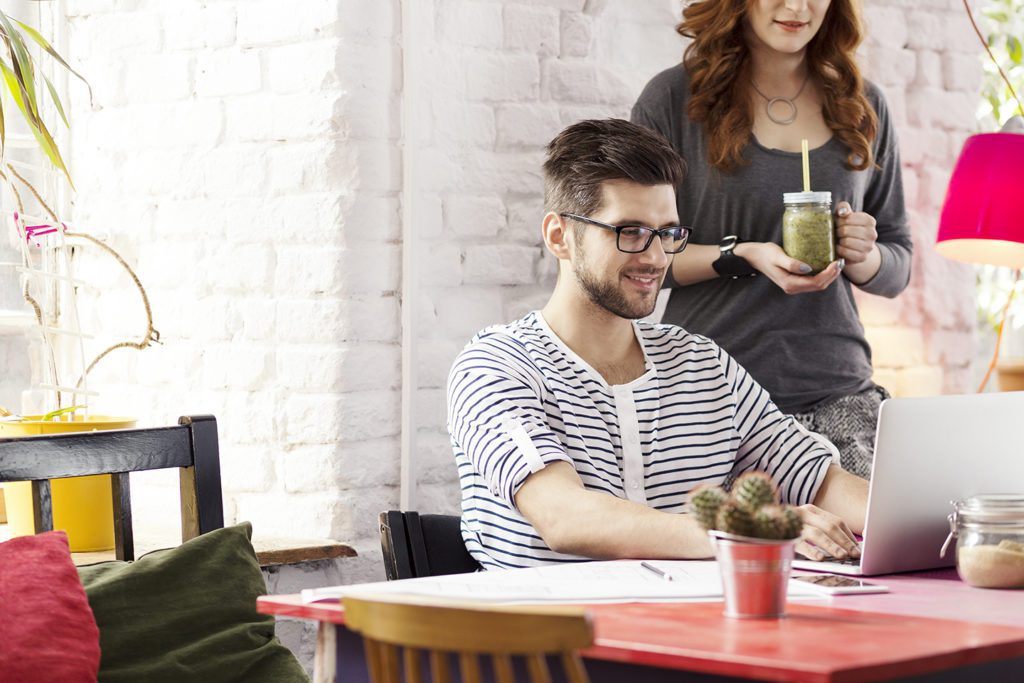 How often does website maintenance need to be performed?
Bochi Web provides daily routine website maintenance task to ensure your site's performance, marketing campaigns, SEO strategy, digital marketing are all running at peak performance.
Bochi web website maintenance agreement is exactly what you are looking for with your regular maintenance plan. Our website maintenance cost provides routine maintenance that will help business grow. You are our top priority which is why our monthly plans are unlimited.
Bochi Web provides fast turnaround time and fast response to all of our clients. We offer suggestions to keep your website running smoothly.
Our web maintenance plans will allow you to find peace of mind and focus on your business without worrying about website problems or lost business.
Our regular schedule website support services provide continuous improvements for company website performance.
Bochi Web understands the importance of regular updates of website maintenance for your business and our website maintenance cost is both affordable and practical to you!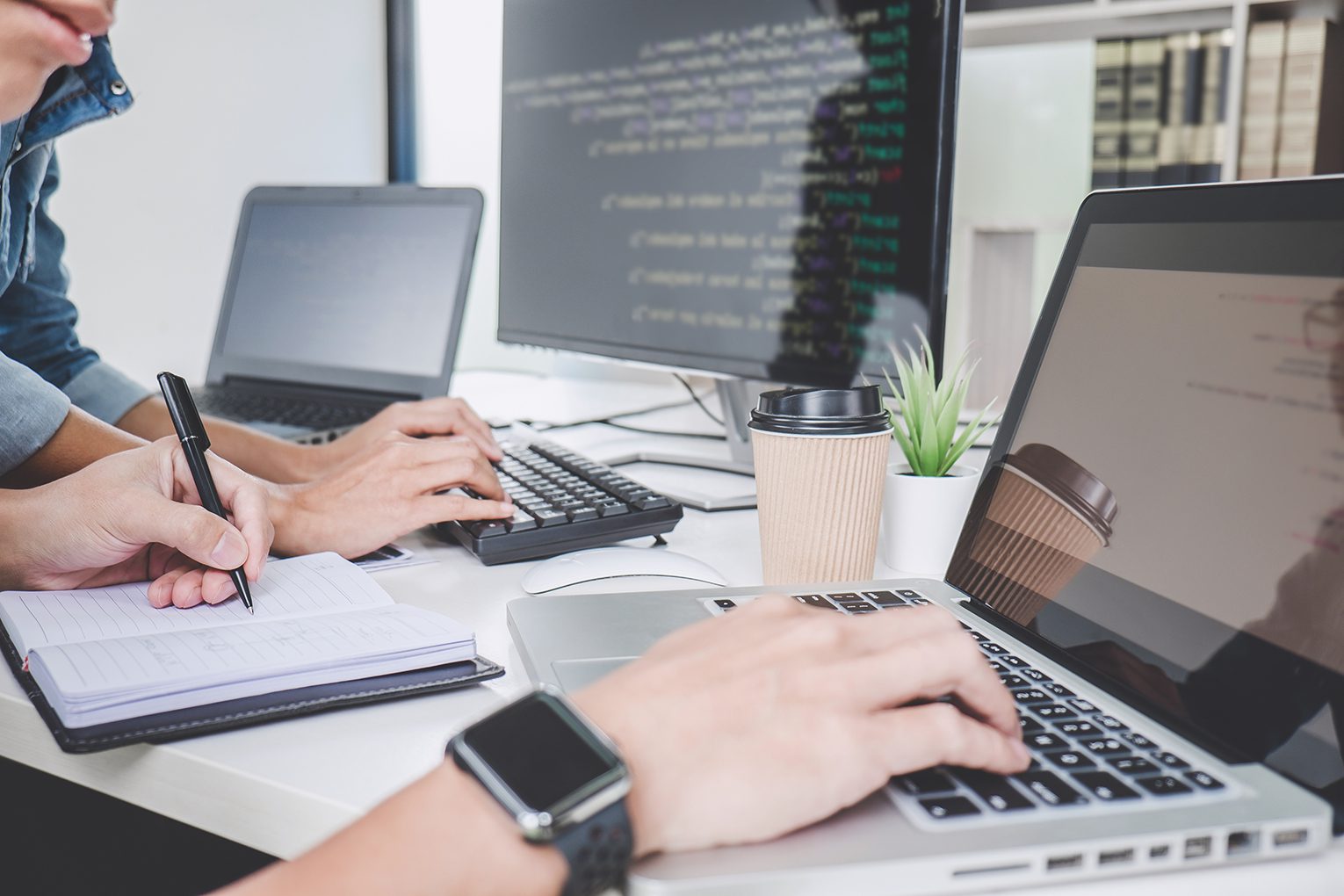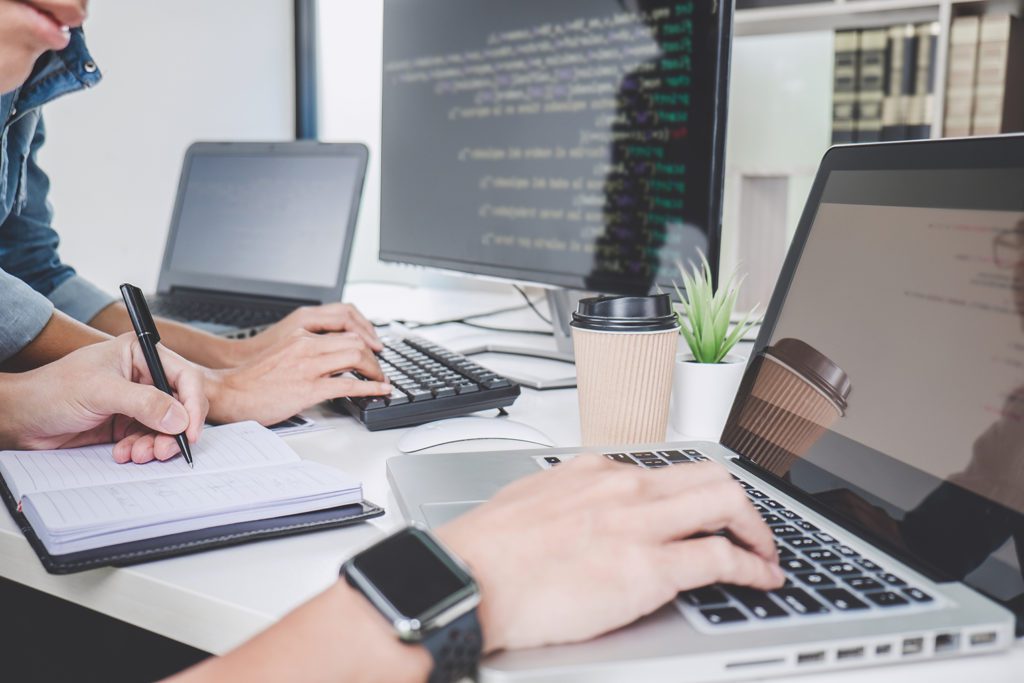 You're busy running your business, so you don't have time to spend hours every week updating and maintaining your website.
Your site needs regular updates or else it will look outdated. If your site is not responsive, then it doesn't work well on mobile devices. Bochi Web works with many different content management system such as WordPress, Joomla, Drupal, and more.
Bochi Web's Website Maintenance Plan helps solve all these problems with one simple solution – we take care of everything for you!
We'll create a new page design from scratch (using the latest web design trends), update any content that is out-of-date, make sure that the whole site looks great on mobile devices as well as desktop computers.
We emphasize our companies to concentrate on sales as we handle the process of your request to keep your website updated with our website maintenance package at a low maintenance cost of $39.95 a month.
Your website maintenance tasks are well taken care of.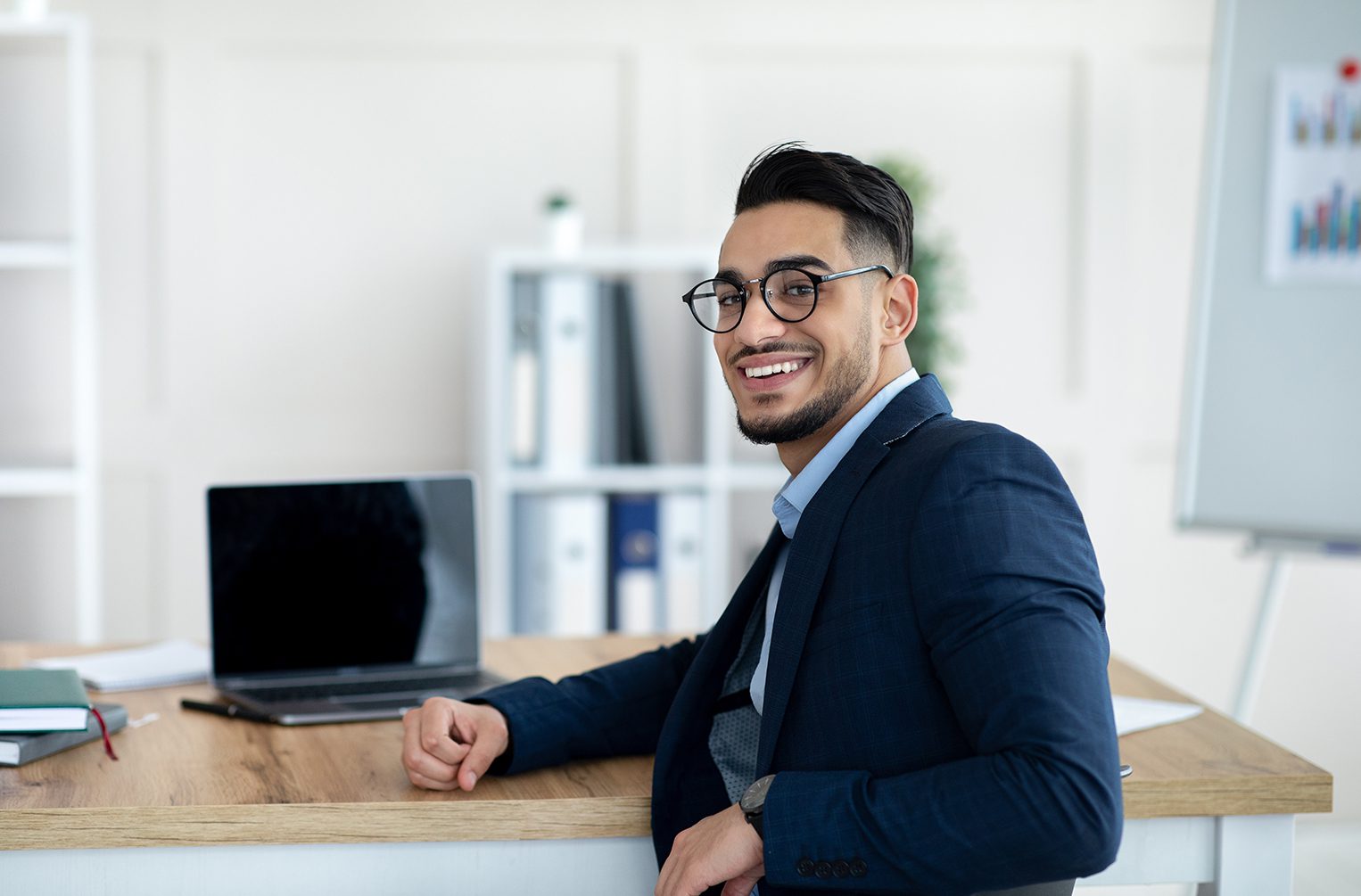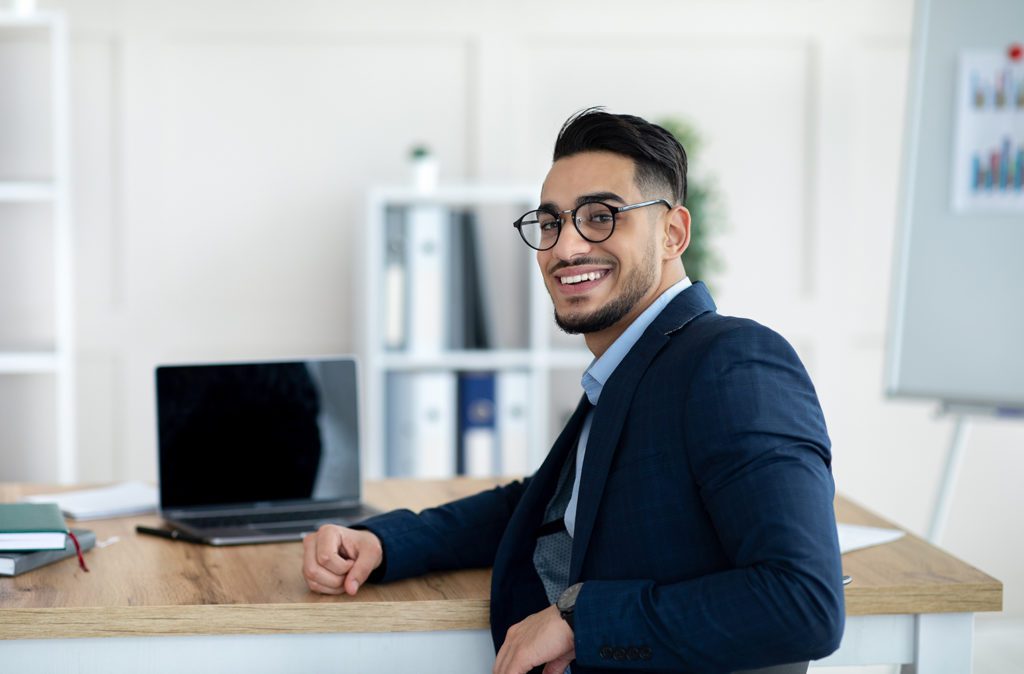 What strategies have you found to be effective for maintaining a website? 
Ongoing website maintenance support especially with WordPress websites that constantly have several items that need updating.
We focus on keeping your website up-to-date, ensuring all technical aspects of the site are functioning properly, and staying current with best practices in web design and technology.
Keeping website content fresh is also crucial for successful SEO campaigns. It's important to keep every page updated as new information becomes available or if changes occur within the industry you serve so that readers see timely updates from your business regularly.
You should always include keywords when writing articles to help make sure they rank higher in search engine results pages (SERPs). This will ensure more people find and visit your website! 
Do not neglect website maintenance because of the cost.
You don't have to spend hours updating your website yourself – let us do it for you at a low monthly cost of $39.95 with our website maintenance package.
Contact us now and ask for more information about how we can save time and money by offering ongoing website support services. 
We'll become your website partners in make things easier for you so that both quality and quantity are met on time!
Click Here To Start Your Website Maintenance Plan Today!
What benefits does maintaining a website offer?
– increased sales online through new content: The search engine algorithms will like sites that keep their users updated with fresh material; – decreased risk of hackers attacking site or data
What website maintenance tasks can you do independently?
Services included:
Page updates
Article post
On-site SEO services
Security scans
Hosting
Dedicated website maintenance team
SSL Certificates
And more!
Do you ever worry about making mistakes and losing valuable information when making updates and changes? 
We are extremely careful with the websites we manage. Errors do occur which is why we have regular backups in place.
Does Bochi Web charge on a hourly basis?
No. Bochi Web does not have an hourly rate. All of our web maintenance plans are on a flat-rate monthly basis plan.
Bochi Web Website Maintenance Plan is something you can not pass on.
It is hard to keep your website up-to-date and looking good. Even if you know how to update a WordPress theme or edit CSS, it's still time-consuming and tedious work. 
You want to be able to focus on growing your business instead of worrying about whether the code for your site will break at any moment.
We can help with that! Our website maintenance plan ensures that no matter what happens we'll fix it fast so you never have an excuse not to grow your business.
We are Website Maintenance Support Experts.
We are experts in keeping WordPress websites secure and running smoothly, updating them regularly, fixing bugs as they pop up, making tweaks based on analytics data from Google Analytics and more!
With our monthly web maintenance plans, you get unlimited support requests from us per month for only $39.95/month.
This way – even when something breaks – we can take care of everything right away without charging extra fees like other companies do.
You've been running your business for years and now you need a website maintenance plan.
Bochi Web is the best place to get your website maintenance services. We offer web maintenance plans that will keep your site fresh, secure, and looking great all year long. Our team of experts can help you with everything from design to content management so you don't have to worry about it anymore!
Let us take care of your website so you can focus on what's important – growing your business! It doesn't matter if this is just an idea or if you're ready to launch today, we've got a plan for every budget.
Get in touch with our friendly customer service team today at (319) 855-1830 or email them at info@bochiweb.com!
They'll be happy to answer any questions and set up a free consultation right over the phone!
It's important to have a website maintenance plan
A lot of people don't realize how much time and resources are needed for maintaining their websites until they start experiencing issues with it, which is when the problems really begin.
If you want to avoid these headaches, hiring Bochi Web ongoing website maintenance plan can be beneficial for both your business and sanity. Bochi Web offer plans that cover all aspects of website management so you won't need to worry about finding someone else later down the road!