Your website is your business's best advertisement. But keeping it up-to-date and maintained can be challenging! Let Bochi Web take care of that for you with our veterinarian web maintenance plan.
Why website maintenance is important for veterinarians?
Veterinarians understand the importance of keeping up-to-date with the latest trends and advances in veterinary care. Still, when it comes to website maintenance, many veterinarians overlook how important it can be for their practice. A Veterinarian Website Maintenance Plan is necessary for maintaining a professional site that accurately displays your information, keeps clients informed about changes or services offered, and allows prospective clients to learn more about your business. The plan also helps ensure compliance with industry regulations and standards and legal guidelines for social media and marketing campaigns.
Furthermore, a Veterinarian Website Maintenance Service Plan provides regular content updates that help make sure your website is always fresh and relevant. This helps to keep your website current with the latest veterinarian resources, news affecting the industry, and treatments available at your practice. Ultimately this helps make sure that pet owners have the best experience when visiting your website or scheduling an appointment online. All of this adds up to help create a positive online presence while increasing customer confidence in the integrity of your business.
With a Veterinarian Website Maintenance Plan in place, veterinarians can be confident that their clients view a professional and modernized website with accurate information about their practice.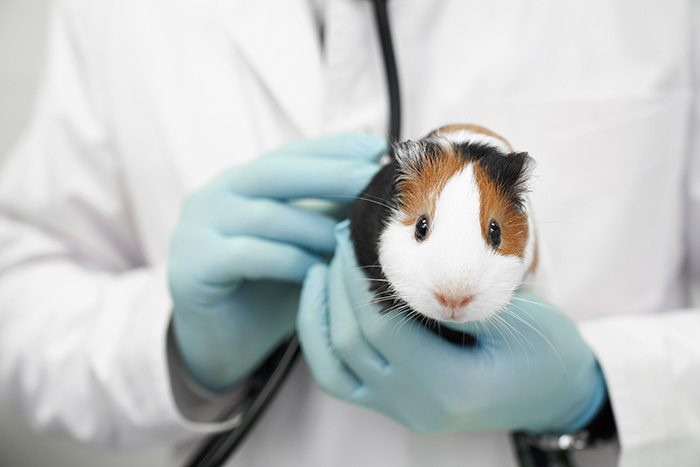 Regular maintenance tasks should never be ignored when it comes to running a successful business. For a Veterinarian Website Maintenance Plan, for example, these duties might include:
Keeping website content up-to-date
Making sure software and security settings are properly configured
Checking for broken links or unsecured pages
Scanning for any malicious code or viruses that could be damaging the site's performance
Generally monitoring how well the website is living up to its intended purpose.
Other regular maintenance tasks may involve oversight of customer service processes and compliance requirements, such as:
Tracking consultation notes
Appointment schedules and payment records.
Periodic checkups on hardware to ensure servers are running efficiently
Databases are backed up regularly, and all other necessary must-haves are in place.
Finally, investing time into analyzing your website's analytics can help you better understand how users engage with your site and where improvements may need to be made. All of these tasks comprise a Veterinarian Website Maintenance Plan that can help keep businesses running smoothly.
Regularly performed maintenance tasks play a necessary role in any Veterinarian Website Maintenance Service Plan. Performing important upkeep duties regarding your website's content and features proactively rather than reactively will better equip your Vet Clinic for long-term success in all aspects of daily operations.
In sum, Veterinarians and their staff should not underestimate the importance of creating a strong Veterinarian Website Maintenance Plan that satisfies all categories of upkeep needs, as it is essential for creating a thriving vet practice with happy customers! To review a carefully created plan which encompasses the Veterinarian Website Maintenance Plan is the priority over any other responsibilities Veterinarians face these days – because, without customers, there would be no vet clinic at all!
Veterinarians can ensure consistent use of quality services they provide while guaranteeing high profitability levels at the same time! By proactively having Bochi Web managing website maintenance activities associated with their Veterinarian Websites today – Veterinarians can save valuable time tomorrow!
It is always wise to plan accordingly when it comes to maintenance tasks, as this can certainly contribute significantly towards long-term business success! Great job managing those maintenance duties religiously! You won't regret it coming autumn season when Vet Clinics suddenly become overcrowded – including yours too!
Get ahead right now by staying focused on priority number one – consistent execution of veterinary Website Maintenance Tasks! They will pay off handsomely down the line, so don't forget to keep them top of mind even after this busy summer season ends – because great things only come rewarded by hard work!"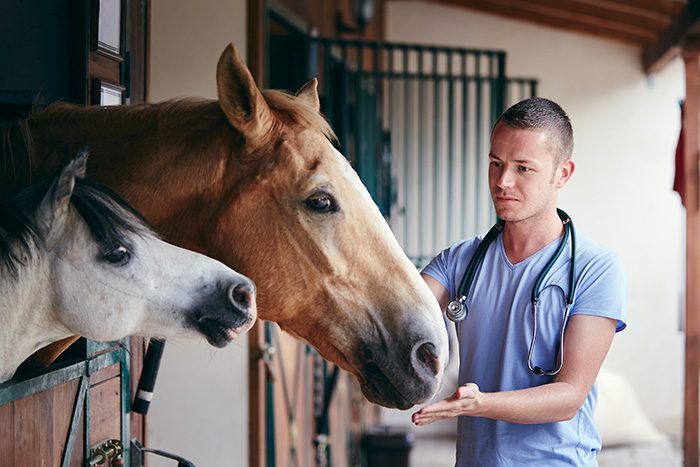 How to find the right veterinarian website maintenance plan with the right company.
Veterinarians require website maintenance plans that can take care of every single aspect of their digital presence. However, finding the right company to do this is a challenging task. If a veterinarian takes the time to evaluate their specific needs carefully, they can better determine which company best suits them and their budget.
Veterinarians should start by looking for companies that specialize in website maintenance. They should also inquire about the specific services they offer – this includes:
Web design
Hosting
Content management
Backups and security updates
As well as any additional features that may be added at an extra cost such as customized reporting or eCommerce solutions.
Veterinarians should also look into each company's customer service record before committing to a contract. Researching these elements can ensure that the veterinarian finds a website maintenance provider that meets their needs – now and for years to come!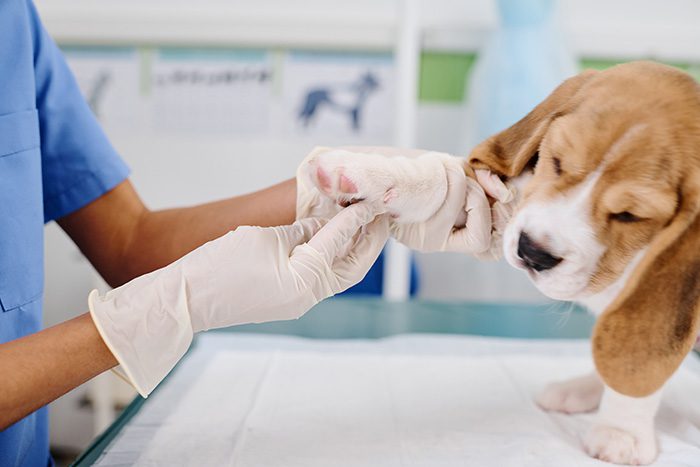 The benefits of having a professional website maintenance plan
In today's digital age, having an online presence is essential for businesses of all sizes. For veterinarians, a website can be the perfect way to reach potential customers, showcase their services and even provide helpful reminders and tips on pet care. Unfortunately, most small business owners have little time or technical expertise to maintain their website once it has been created. This is why veterinarians need to have a professional website maintenance plan in place.
Such plans will help ensure that the website remains up-to-date, secure, and optimized for peak performance. Every veterinarian should have access to ongoing support from experienced professionals who know how best to manage their site and keep things running smoothly. From resolving broken links and coding errors to adding fresh content and rewriting outdated copy, having a Veterinarian Website Maintenance Plan can bring numerous benefits not just to the website but to the business as well.
It may require some additional expense upfront, but in the long run, it can make a huge impact on any veterinarian's bottom line. At its core, professional web maintenance provides increased peace of mind knowing that you have experts tending to your valuable digital asset. After all, when pet health and customer satisfaction are at stake, there is no substitute for quality assurance regarding the upkeep of your website. With this type of service in place from the beginning, Veterinarians can quickly set themselves apart from their competition while still providing reliable care for all their beloved patients.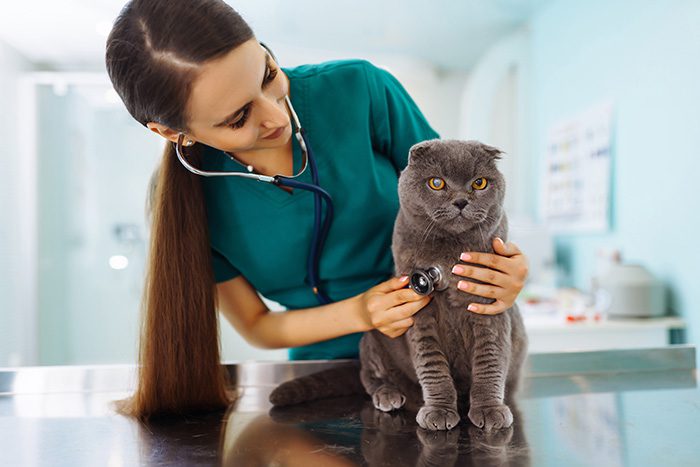 How to get started with implementing a veterinarian website maintenance plan
When it comes to veterinarian website maintenance, there are a few basic steps that should be taken to ensure optimal performance and reduce downtime. To get started, it is important to identify all areas of the veterinarian website that require attention and prioritize them. This will help create a plan that allows for maximum efficiency, as well as help to identify any areas with urgent priority levels. Additionally, it is useful to have an understanding of what kind of maintenance tasks need to be done, such as database optimization or updating content.
Once an accurate assessment has been made and tasks prioritized according to urgency, it is time to begin implementation. Depending on the workflow process chosen (i.e., manual or automated), tasks can then be set up within a framework ensuring that veterinarian website maintenance services happens regularly and on schedule.
Finally, routine testing can alert the veterinarian when unexpected errors may have occurred so that any issues can be quickly identified and fixed for the veterinarian's website performance isn't affected or compromised unnecessarily. With these basic steps in place, a veterinarian can ensure their website runs smoothly and efficiently with minimal disruption or disturbance.
Maintaining your website is an important part of owning a veterinary practice. By regularly performing maintenance tasks, you can ensure that your website is always up-to-date and running smoothly. Finding the right veterinarian website maintenance company is essential to keeping your website in top condition. A professional website maintenance plan offers many benefits, including peace of mind and improved search engine ranking.
Getting started with implementing a veterinarian website maintenance plan is easy – contact Bochi Web today to get started!