Websites are like cars – they need regular maintenance and repairs to keep them running smoothly. But unlike cars, you can't just take your website to a mechanic and have them fix it up. You need to find a reliable website repair and maintenance service that can keep your site in good shape, especially for WordPress websites find here are the importance of website maintenance
If you're a small business owner, you know how important it is to have a strong online presence. Your website is often the first point of contact between you and your potential customers, so you want to make sure it's always looking its best. That's where we come in. We offer comprehensive website repair and website maintenance services that will keep your site running smoothly and looking great. Whether you need occasional fixes or ongoing support, we're here to help. Contact us today to learn more about our services!
Website Repair Services - We can help you fix your website if it's not working properly.
Frustrated because your website isn't working as it should? Let our website repair services fix your WordPress website and take the frustration out of website problems. We can help diagnose, fix, and optimize your website so you no longer have to worry about technical issues we fix website issues that are beyond your experience or comfort level. Our web developers will quickly identify and solve any website issue–no matter how complicated–so you can get back up and running. Enjoy the benefits of easy website solutions with Bochi Web website repair services from us!
Whether you need to troubleshoot a website coding issue, resolve a web hosting problem, or diagnose and fix a broken link, our team of experienced website professionals can quickly identify the cause of any website issue and provide an effective solution. We have extensive experience working with websites of all sizes and complexities, so no matter how complicated your website issue is, we are confident in our ability to find and implement a successful resolution.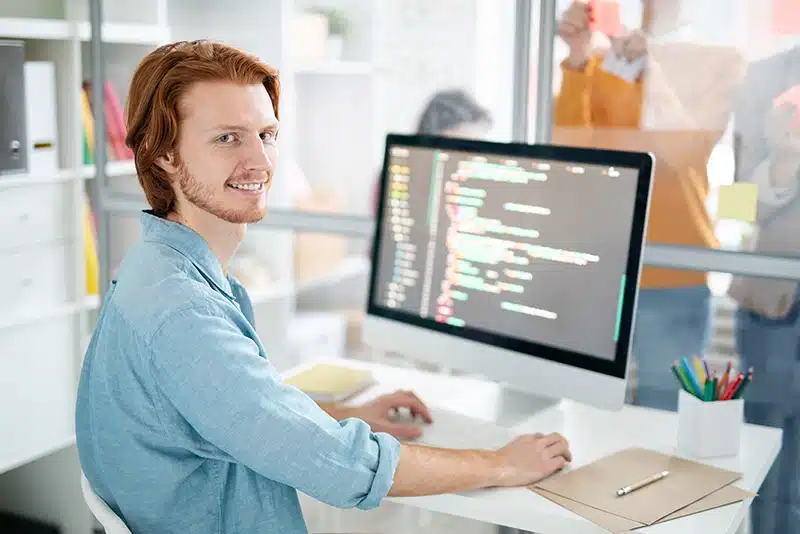 Website Maintenance Services - We offer monthly or yearly plans to keep your website up-to-date and running smoothly.
For website owners, professional website maintenance can be a significant job. Keeping website software and plugins up-to-date, optimizing website performance, and avoiding website security risks are all important for keeping a website running smoothly. That's why we offer website maintenance services designed to save website owners time and effort. Our website maintenance plans cover everything from regular security scans to software updates, so that website owners can rest easy knowing their site is in capable hands and running as it should be. Plus, our maintenance plans are flexible with both monthly or yearly payment options, so website owners can choose the plan that best fits their needs. 
Some call Bochi Web a website fixing company. We repair WordPress website. Our friendly knowledgeable experienced team help fixing, updates support troubleshooting.
Website Maintenance Services Can Include:
Updating the website content
One of the most important aspects of website maintenance is keeping the content up to date. Outdated information can make your website look unprofessional and can turn away potential customers. Website maintenance services can help to ensure that your content is accurate and up to date.
Adding new features or functionality
Another important aspect of website maintenance is adding new features or functionality to your website. As your business grows, you may need to add new features to your website in order to accommodate your growing customer base. Website maintenance services can help you add new features to your website without compromising the quality of your existing website.
Fixing broken links
Broken links are a common problem on websites, and they can make your website look unprofessional and difficult to navigate. Website maintenance services can help you find and fix broken links, so that your website looks and functions its best.
Optimizing web pages for search engines
Search engine optimization (SEO) is a process of improving the visibility of a website in search engine results pages (SERPs). SEO can help to increase traffic to your website, which can lead to increased sales and customers. Website maintenance services can help you optimize your web pages for better search engine visibility.
Monitoring website traffic & malware removal
We repair hacked websites as well as monitoring website traffic is an important part of website maintenance, as it can help you identify areas where your website needs improvement. By monitoring website traffic, you can see which pages are being visited most often, what keywords are being used to find your site, and where visitors are coming from. This information can be used to improve the overall design and functionality of your website.
The best way to fix a website is to get help from an experienced professional web developer. Bochi Web can look through your code and identify any issues that need to be resolved, as well as provide advice on how to maintain the site in good condition.
If you need help, give us a call and we can connect you with the right expert for your needs.
One of the most common website maintenance issues is keeping the content up-to-date. This includes ensuring all images, text, and other content are accurate and relevant to your customers. Additionally, you may need to update plugins or other features regularly to keep your website secure and running properly. Regular maintenance is important for keeping your website running smoothly and preventing any unexpected problems.
Fixing a WordPress site typically involves troubleshooting and repairing any errors that occur. First, check for any plugin or theme conflicts by deactivating all plugins and switching to the default theme. If that doesn't work, try increasing the memory limit in your wp-config file before resetting your permalinks settings. If you're still having issues, consider contacting a Bochi Web for help.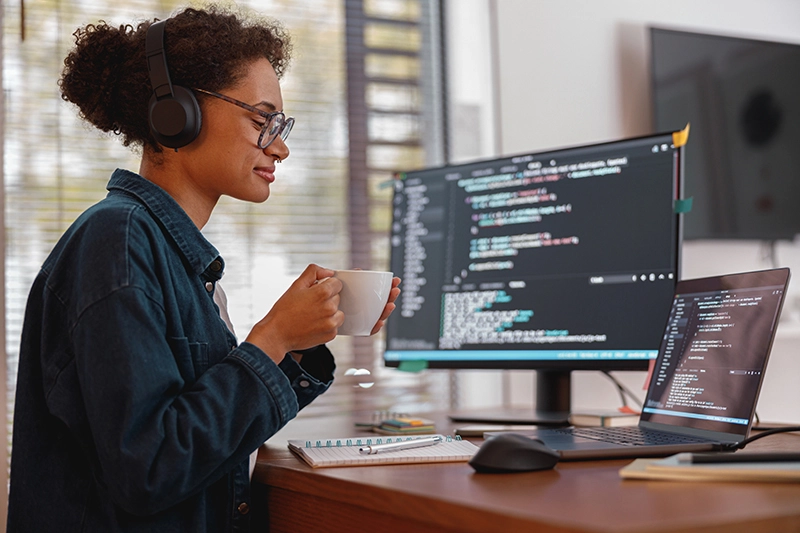 Why You Need Our Website Management Services - Learn about the benefits of having a well-maintained website.
A website management plan is an essential component to website success and optimization. By making sure your website is up-to-date with website repair and website management services, you can ensure the speed, functionality, reliability, and security of your website are not at risk. With our website maintenance services, you can rest easy knowing that all of these aspects of your website will be taken care of for you, from website backups for data preservation to software updates for optimal performance. With regular website maintenance tasks, your website can remain a reliable source of information, transactions, or anything else valuable to your business—allowing you to enjoy greater peace of mind.
Need Website Help? – Get in touch with Bochi Web today to learn more about our services!
Bochi Web is an excellent resource for anyone looking to build or improve their presence on the web. Whether it's creating a website, launching a new business, or marketing products and services, Bochi Web can help you reach your goals quickly and effectively.
Bochi Web utilizes the latest technologies to create modern WordPress websites that are both user-friendly and visually appealing while offering robust support throughout the entire process. With our commitment to customer satisfaction, Bochi Web promises an outstanding, enjoyable experience while providing quality solutions tailored to your needs and expectations. Get in touch with us today to learn more about Bochi Web's services and see how we can help you build something great!
A website is a valuable asset for any business. If you have a website that is not working properly, our knowledgeable team can help you fix it. We also offer Website Maintenance Plans to keep your site running smoothly. Our plans are affordable and come with many benefits. Contact us today to learn more about how we can help you!
Don't wait until your website is broken to call for repair services. By then, it may be too late. Your customers will have already gone to your competitor's site. Call us today and we'll help you get started on a preventative website maintenance plan that will keep your website running smoothly and protect your business from lost sales.